Considering a year in Iowa?
You may be surprised to learn that Iowa State University, Ames, and Central Iowa offer something for just about everyone!

Iowa State University was founded in 1858.  Today, it is a thriving land-grant and space-grant research university of over 36,000 students.  Iowa State University offers over 100 Bachelor's degrees from eight colleges.  The university has graduate programs (112 Master's degree programs and 83 Doctoral programs, to be exact).  A professional degree is also available in Veterinary Medicine.
The ISU campus has over 160 buildings, some of which are listed on the National Register of Historic Places.  The campus makes for a beautiful internship setting, with great architecture throughout.
For nature seekers, there are plenty of grassy-fields and tree-lined vistas.  On campus, Lake LaVerne offers a lovely walk and features a pair of swans.  As an added bonus, Iowa State University features Reiman Gardens, which is complete with its own butterfly house.
Interns can experience some art appreciation at multiple museums on the Iowa State University campus (Brunnier Art Museum, Farm House Museum, and Christian Petersen Art Museum). Art can also be enjoyed outdoors at the  Anderson Sculpture Garden and with sculptures placed throughout the university campus.
Iowa State University has a strong athletic history as part of the Big 12 Conference and the school is represented by their mascot, Cy the Cardinal. Students and the community have great pride in their team (Go Cyclones!). There are many opportunities for interns to show school spirit at games and other sporting events.
Located in central Iowa, Ames is home to approximately 62,000 residents. Ames has been listed as the most livable college town and is considered among the best college towns in the nation, overall. After spending any time in Ames, it is easy to see how it makes the top of so many lists. Ames has a balance of small town charm in a much larger city. Ames offers most of the amenities any intern could need, with a variety of restaurants and shops.
ISU students frequent the area known as Campustown which lies just to south of campus. The Main Street Cultural District offers opportunities to sample local businesses. In May through October, a Farmer's Market also operates on Main Street.  The Somerset area of Ames is a newer development with cafes and shops.  North Grand Mall also offers a variety of department stores.
Ames offers four seasons which makes it a great destination for those who love green springs, warm summers, colorful fall leaves, and snowy winters.  The city offers multiple parks and outdoor areas, including bike trails.  As well, there are two streams that run through town.  For those seeking big-city entertainment, Ames does offer a number of venues that draw performances such as musical acts and Broadway-style shows.  For other needs, Ames has a strong school system and multiple churches/places of worship. For convenience, Ames also offers a transit system (Cyride). For more information on all Ames has to offer, visit: http://www.cityofames.org/home.
Outside of Ames, there is much to do in Central Iowa and beyond.  The state's capital, Des Moines, is located just approximately one hour from Ames. For interns who may need to travel during their internship year, Des Moines features an international airport that has nonstop flights to various parts of the country. The city also offers great opportunities for fun tourism. Des Moines is home to museums, a botanical garden, and the Blank Park Zoo.  Des Moines features multiple venues for live theater, concerts, and other performances.  The Iowa Event Center also offers sporting and other great events throughout the year.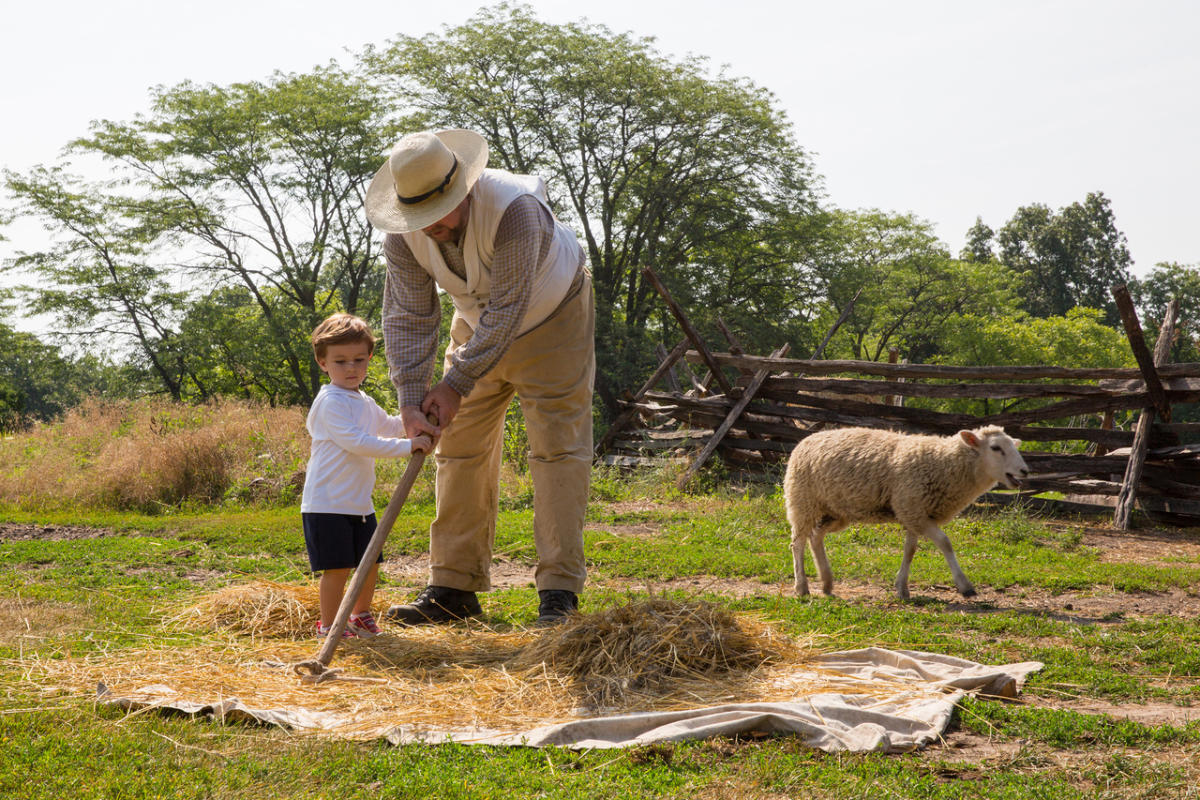 Also, located in Des Moines is the annual Iowa State Fair, which occurs each year in August.  This event is a great introduction to Iowa agriculture.  Interns can observe livestock shows, sample award winning foods, and see the famous Butter Cow (and yes, it really is made of genuine butter).  Daring interns can enhance the trip with a treat of fried food on a stick.
Interns can also learn about Iowa agriculture and Midwestern history with a visit to the nearby Living History Farms (located in Urbandale).  To sample local produce, interns may want to visit any or all of the 11 central Iowa wineries that comprise the Heart of Iowa Wine Trail.  A staff favorite for fall fun is a visit to the Center Grove Orchard, which provides an opportunity to leave with a bushel of your own hand-picked apples.  During the fall season there are also several other venues around Central Iowa for pumpkin picking and corn maze scouting.  For a change of pace with summer fun, interns can get an adrenaline rush with a visit to Adventureland amusement park, which is located in nearby Altoona.
Iowa boasts a number of famous sites that interns can visit during the year.  One is the American Gothic House in Eldon. Those familiar with the Grant Wood painting will recall the backdrop of a Midwestern farmhouse.  The house that inspired this painting can be viewed and toured for free.  For the full experience, visitors can don costume attire and pose for their own American Gothic picture.  Iowa also offers plenty of natural beauty to explore during the intern year.